Nina High End Bedroom Set. Dani's Furniture
Your ideal bedroom aesthetic begins with a bedroom set that matches your style, personality and comfort requirements. Bedroom sets usually include a bed, a chest, a dresser, a mirror and nightstands. Dani's Furniture has a wide range of bedroom sets, but with so many choices, how do you know which is right for you? Here are some guidelines to assist you in picking out the right bedroom set for your home. 
1.Finding the right bedroom set first starts with choosing the right style of bed
The focal point of the bedroom is the bed, and its design should complement your décor and style. Assessing your layout and space is very important. For example platform beds are a great option to maximize small spaces. With larger spaces sleigh style beds look great. Bed styles with headboards and footboards are available in a variety of sizes, making them ideal for any room.
2. Take a moment to think about your storage needs
To avoid compromising your storage requirements to match your bedroom furnishings, first figure out what you'll need to store in your bedroom and select furniture that meets your needs. This is why purchasing bedroom sets are great to maximize storage because with your set you are getting a dresser, chest and some bed options even have drawer space in the footboard area. Choose a tall dresser or wardrobe and a bed with built-in storage to utilize the most space. Our Emma High End Bedroom Set is perfect for anyone looking for additional storage space with a modern and sleek look. It has two pull out frontal drawers at the footboard.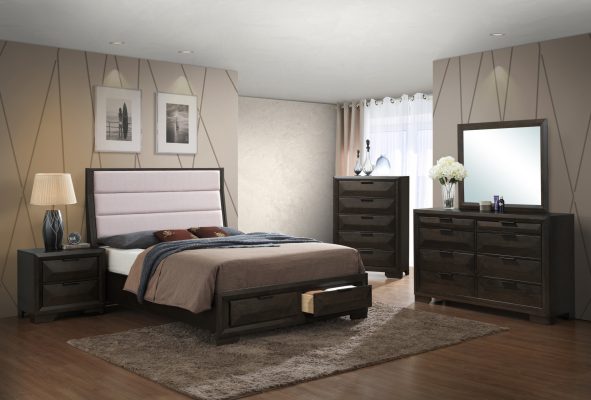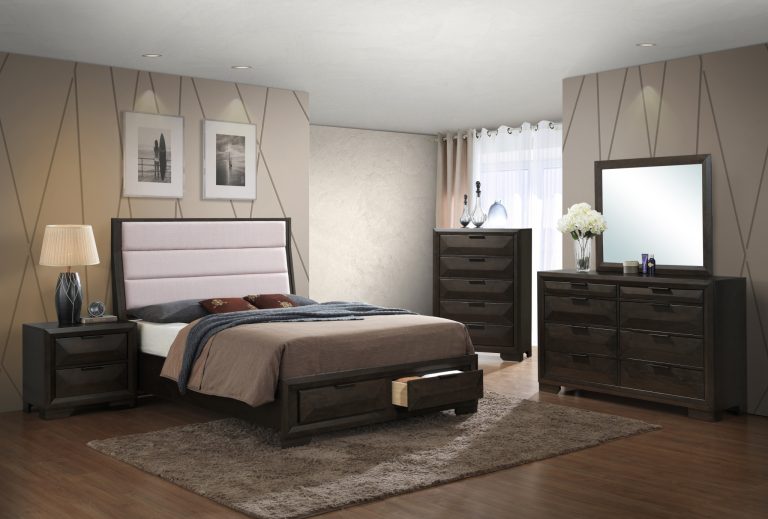 Emma High End Bedroom Set. Dani Furniture
3. Picking the right kind of furnishing 
Take a moment to brainstorm how you will spend most of your time in your bedroom and opt in for designs that will best suit those needs. For example, do you enjoy sitting up in bed to read or watch movies? If so, a bed with an upholstered headboard and nightstands with storage would be a good choice for your space. You can sit up and lean comfortably against the headboard and also store your essentials right next to you for added convenience. Browse through some of the beautiful bedroom sets with upholstered headboard options on our website. 

4. Picking the right hue or finish
The tone of a bedroom set is one of the most important elements to consider. A dark-toned bedroom set will make a room feel cozier and more intimate, while a light-colored bedroom set will make the space feel airier and brighter. If you're unsure about the style of your bedroom furniture set, neutrals and basic designs are always a safe option and always elevate it with decorative accents and add in pop of colours.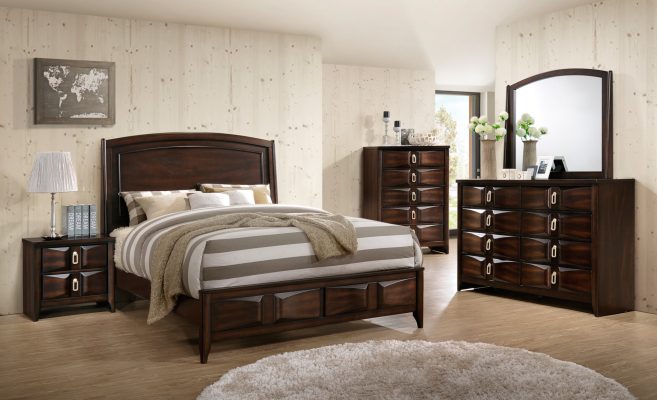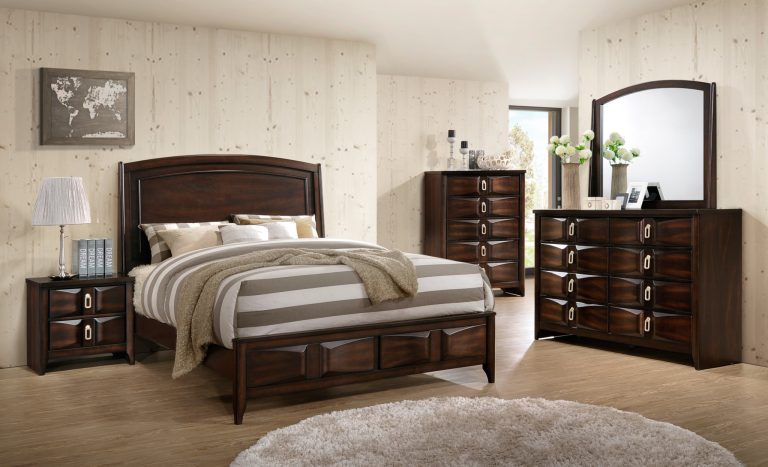 Our Roxy High End Bedroom Set comes in a rich brown finish that can add a sense of warmth to your bedroom. 
We hope you found this blog post helpful and informative. Everyone's taste and needs are different, our team at Dani's Furniture would love to take the time to show you our collection and help you pick the right bedroom set for your space. 
Feel free to browse our collection on our website or visit our showroom at 1050 Douglas Ave, Fredericton, NB.