If you're wondering what the optimal bed size for a couple is, understanding this article is a great first step. Perhaps you and your partner are looking to move in together and call the same place home. To ensure you're on the correct road to optimal sleep every night together, you would probably like to do some research to see which size bed is ideal for the two of you as a couple. We've got you covered! We'll go through the most important features of two common bed sizes couples tend to lean towards king and queen. At Dani's Furniture, we have a wonderful selection of king and queen-sized beds and mattresses. 
For couples, we typically recommend one of our king or queen-sized beds since they provide plenty of room and support for two individuals. While it's nice to cuddle up to your partner and sense their presence, everyone needs some distance once in a while, making king and queen-sized beds an excellent choice. Our queen-sized beds are larger than a twin bed and give both people lots of space for a restful night's sleep without being overly distant from each other.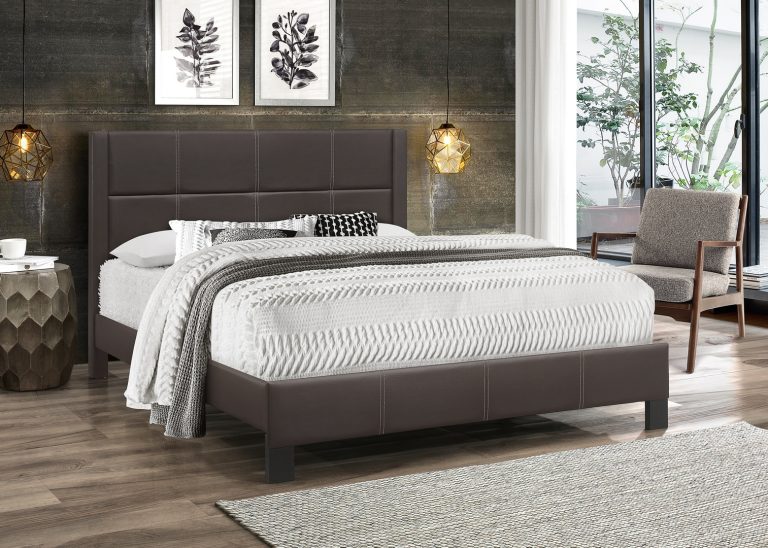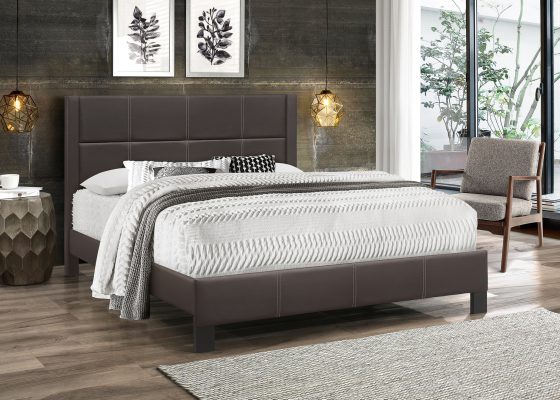 Queen size Stylish Platform Bed. Dani's Furniture
Our king-size beds are significantly larger than their queen counterparts, making a huge difference in any space they're placed in. King-sized beds have that "wow" factor, and they appeal to people who want to make an impression on their visitors or who enjoy having some extra wiggle room during their sleep. It is important to note that taking the dimensions of your bedroom into consideration is key! Consider how your furniture arrangement will accommodate a king-sized bed before making any final decisions! For example, a double bedroom may not allow for a comfortable fit of a king-sized bed.
What else makes a fantastic bed for couples? There are a few more factors to think about while selecting the right bed.
Position of the Bed
The placement of your bed in your bedroom might have a significant impact on your sleep! A curtain or an air vent swinging hot air or cold air into your face may be a nuisance that could contribute to poor sleep quality. These are only a few elements to consider when selecting a new bed, and there's no "correct" solution that works for everybody – it all depends on what you want from it! 
Bedroom furniture and storage
 If you don't have enough bedroom furniture or space, a bed with built-in drawers can be quite helpful. It will also look minimal and make your space appear larger than it is.  You may store all of your clothing and other belongings in one place this way, without taking up any additional floor space or creating clutter.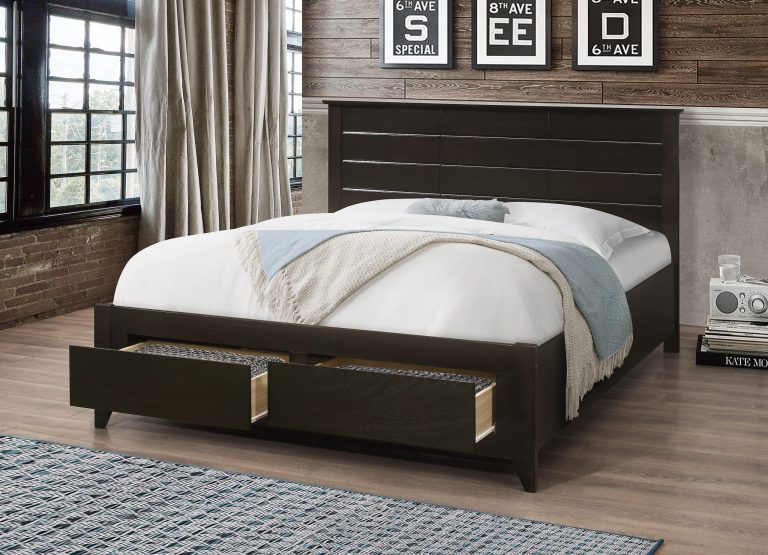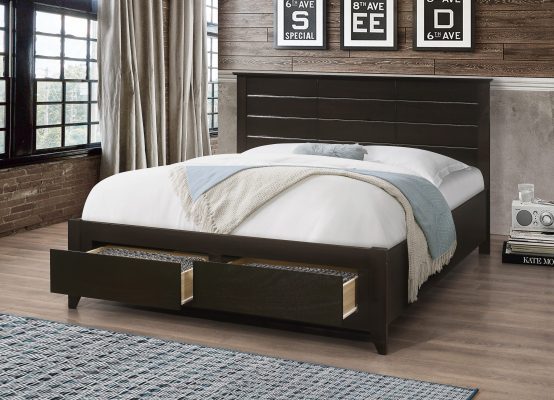 Freddy Platform Bed With Storage Drawers. Dani's Furniture
Aesthetic Appeal
Keep in mind that your bed is something very personal and intimate. It also is one of the most important aspects of the overall look of your room. When choosing the right kind of bed, it is crucial for you to take into consideration the feel, aesthetic and comfort level you desire. Keep in mind beds are a long-term investment! 
Couples may also enjoy greater intimacy when they sleep better, and a comfortable mattress is an equally essential component. Choose the correct mattress for your new bed and you'll be much more likely to have an enjoyable night's rest! At Dani's Furniture not only do we have a variety of beautiful beds, we also have great mattresses. 
We hope you found this blog post informative and helpful! Everyone's tastes and needs differ, and our team at Dani's Furniture would love to take the time to show you our collection and help you pick out the perfect bed for the next beautiful chapter of your life! 
Feel free to browse our collection on our website or visit our showroom at 1050 Douglas Ave, Fredericton, NB.