When you're browsing through catalogues and see all the gorgeous designs out there, it's tempting to want to choose a larger one than you need, but if your bedroom is on the smaller side, a large bed may make it feel too cluttered. Choosing an appropriate size bed will help you have more space to breathe, move, and sleep comfortably in.
We have put together 4 expert tips on choosing the right beds for your rooms when decorating your home.
1.Measure your space! 
People often overlook the importance of having accurate dimensions of their bedroom. If you're not sure what size your bedroom is, it's time to dig out a tape measure and get the length, width, and door frame measurements. It's also beneficial to include dimensions of the space where you intend to put your bed. For example, if you'll be placing your bed against a wall, determine the length of that wall. At Dani's Furniture, we carry double, single, queen and king-size beds.  A bed should have a minimum of two feet of walking space around it for mobility. It's also crucial to take into account space for the bedroom doors, cabinets, and drawers to open freely.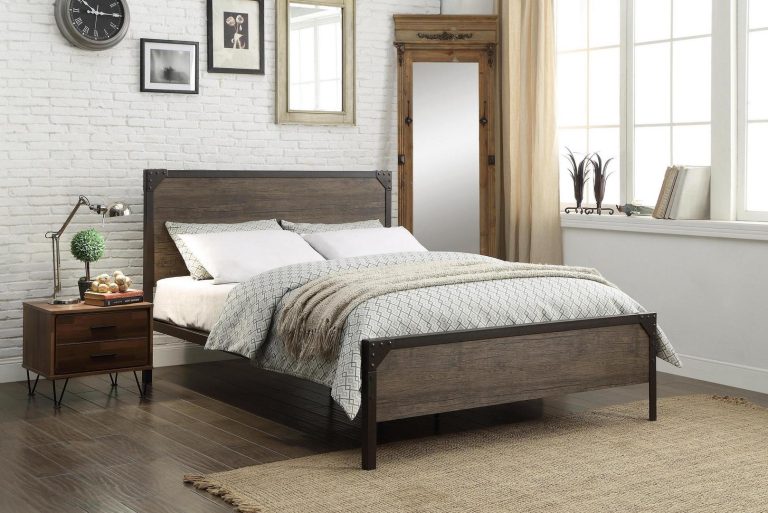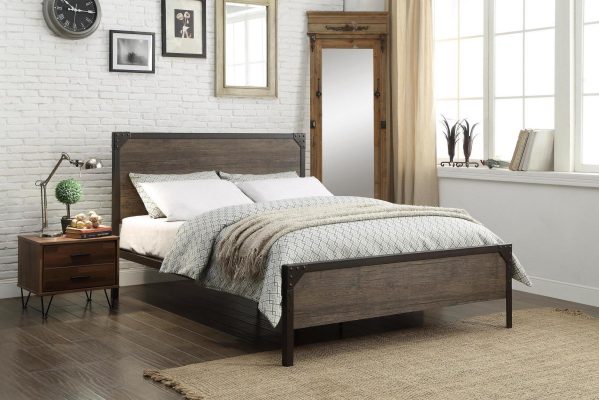 Modern Wood Panel Platform Bed. Dani's Furniture

2. Imagine how your room would look with several different bed sizes
If you have the space mapped out and measured, block it off in your room (use whatever you have on hand; painter's tape is great, but four water bottles does the trick too!). Also one of our team members at Dani's Furniture would love to help you figure out the right bed size for your space once you have the accurate dimensions of your space. Consider what it's like to get ready, open your closet, and do other things that you can picture yourself doing in your bedroom— such as stretch, read, or prepare for the day. Roam around the space. Do you feel cramped? Does it feel like the bed is taking up the majority of the space in the room? Having some perspective on these elements will help you choose the right beds for your bedrooms. 
3. Keep in mind the current furniture you already have and the pieces you are thinking of purchasing
If you think a reading chair, television console, or larger dresser is necessary for your bedroom or bedrooms, be sure to include that in your vision. You must visualize the theme, decor and feel you're going for. This way you will avoid making the mistake of buying beds that are either too small or too large for the chosen space. If you like the look of leather, our Classico Leather Platform Bed comes in a double or a queen, and you can choose between white, grey, espresso, or black.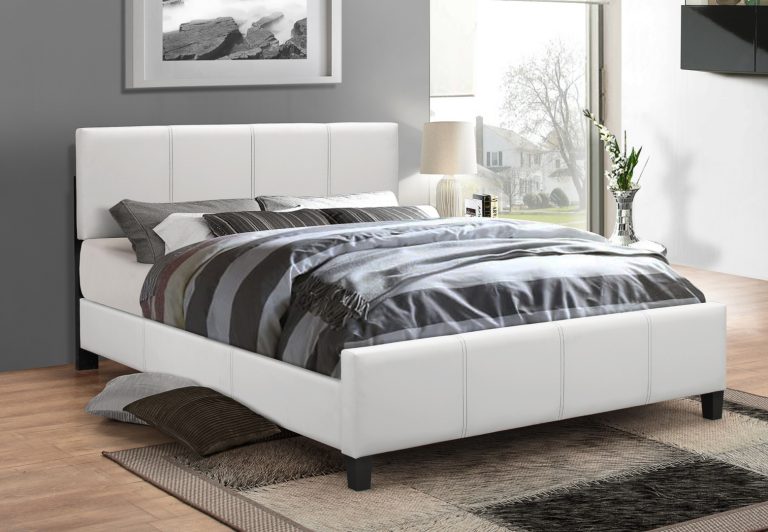 Classico Leather Platform Bed. Dani's Furniture
4. Determine whether more living space or a larger bed is more essential.
If a larger bed is more important than more living space, you can consider putting in a queen-size bed. At Dani's Furniture we have an array of beautiful queen size beds. To make space for a larger bed, another approach could be to be incredibly efficient in the way you utilize your storage and organize your closet. For example, you may choose to enhance a walk-in closet with a chest of drawers, or you might use under-the-bed space as storage. People will frequently create a room around the size of the bed they desire!
We hope you found this blog post helpful and informative. Everyone's taste is different, and each person's requirements are unique. Our crew at Dani's Furniture would be delighted to show you our collection and help you select the best beds for your space!
Browse our collection on our website or visit our showroom at 1050 Douglas Ave, Fredericton, NB!